Couples Therapy and Storytelling
I've been attracted to stories all my life… both the stories we read about others and the stories we tell about ourselves. I believe how we tell our story is central to who we are…these are the scripts we write and rewrite as we try to make sense of how we experience the world.
I'm a family therapist and a writer and in both of these roles, stories are central to how we connect with others and create meaning and purpose for our lives. In both therapy and writing, stories require editing as the roles we play change and evolve. This has been a central theme in my own life.
My professional story started as a film and television writer-producer. For the first 20 years of my career I worked with organisations such as Miramax, The Walt Disney Company, Discovery Channel, PBS (USA), Channel 4 (UK), TVNZ (New Zealand) and SABC (South Africa).
When I was facing my own divorce about 25 years ago, I turned to therapy to try to make sense of the experience. That process eventually led me to a new career as a professional couple and family therapist, helping others who wanted to change their stories. After mid-life post-graduate studies, I went on to train in several different models of couples therapy, ultimately becoming a specialist in the field. In addition to my clinical work, I've also taught family therapy at a post-grad level. For the past 15 years, I've specialised as a couples therapist at my private practice in Harley Street, London as well as being a pioneer in online couples therapy.
On a more personal level, I've always been fascinated by the partners we choose and how we connect, disconnect and reconnect again with those we love. I think it helps that relationship distress is not just a textbook theory for me. I know what it's like to live with the trauma of divorce and this has shaped who I am and how I work with couples.
I have a particular interest in working with business owners, "C-suite" executives and creative people, including high-achieving couples who depend on confidentiality and discretion. I know from my own experience how entrepreneurs and creative people are often driven by mind and emotion and why they dance to the beat of a different drum.
When couples come to therapy, regardless of how successful they may be in their careers, there is a common theme of emptiness and disconnection in the stories they tell. I see my role as helping couples discover a deeper sense of compassion for themselves and empathy for each other. Ultimately rewriting their scripts to tell a new story based on connection and transformative change.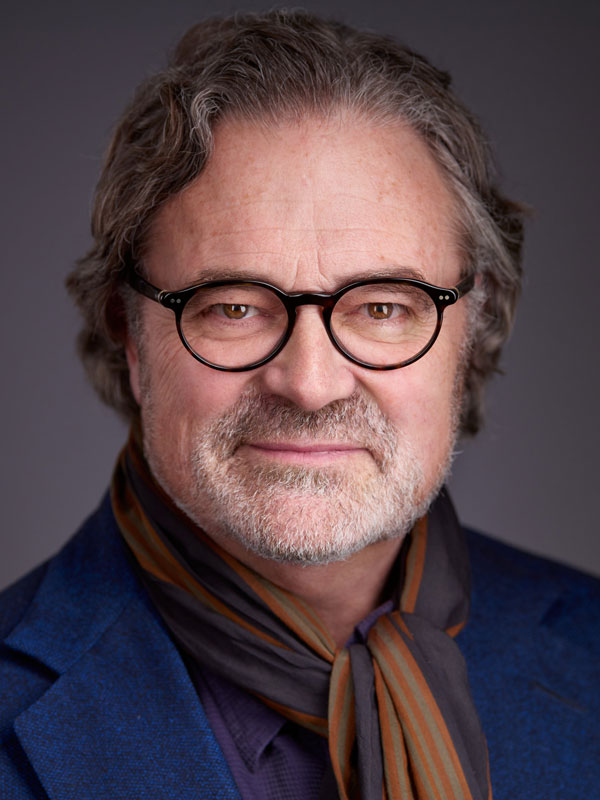 Academic Qualifications
Masters of Systemic & Family Therapy
Masters of Social Science
Advanced Specialist Training
Narrative Therapy
Humanistic Counselling
Solution-Focused Brief Therapy
Relational Psychoanalysis
Developmental Model
Gottman Method
Relational Life Therapy
Collaborative Couple Therapy
Sexual Medicine
Narrative Relational Sex Therapy
Discernment Counselling
Ericksonian Hypnotherapy
Professional Associations
Clinical Member: Australian Assocation of Family Therapy
Member of Resolution: Collaborative Family Law (UK)
Individual Member of BACP (British Association of Counsellors and Psychotherapists)
Most couple therapy does not work
I offer an alternative approach to relationship counselling with a clear direction for change.
I recognise that most couples therapy is not effective and sometimes it can even make things worse. One of the reasons for the high failure rate is that when symptoms are treated with a "quick fix", the underlying deeper causes can remain, only to emerge a few months later with more blame and conflict. The other reason for failure is that while it may seem hard to believe, most psychologists are just not trained to work with couples and families. It's very different from working with individuals and many mainstream therapists are either frequently out of their depth with couples or they use a "one size fits all" manualised model, which is often ineffective.
As if that wasn't bad enough, the problem goes even deeper. Many "therapists" are not even therapists! There's nothing illegal about calling yourself a "marriage coach" or even a "marriage counsellor", even if you have no qualifications. Unfortunately, due to the lack of regulation of the profession in the UK, some "marriage coaches" and "marriage counsellors" have absolutely no academic qualifications whatsoever and consequently they are not accredited by one of the main professional associations (BACP or UKCP). It pays to check the credentials of who you are considering entrusting with the welfare of your marriage and family.
Testimonial
I was really stressed and not looking forward to that first couples session. I felt my marriage was over and there was no hope. Thank you for quickly helping us to focus on what mattered most. I now have new insights into how I reacted to James and how my early experience as a child had formed the person I was in my marriage.
Over the past six months of working with you, I've discovered that I am in control of my own destiny and while it has taken time and effort, I'm proud to say we now have a strong healthy marriage and a beautiful baby girl and I am now in control of my life.
– Couple married for nearly 10 years – London, UK: 2018
If you are seeking a highly qualified professional couples therapist, you have come to the right place. My approach is truly different. I quickly identify where you may be stuck or stalled on your relationship journey. This is usually the key to understanding the challenges you are facing and to co-creating a clear direction for change. My hopeful approach can quickly bring about changes in self-destructive patterns. Rather than focusing on each other's perceived deficits and failings, I will support both of you to work on your own individual growth and development and to take responsibility for your own lives. I will invite you to define the vision you seek for your relationship and how you aspire to show up in that relationship. I will then help you to turn your vision and aspirations into a reality that will make permanent change possible.
Over 95% of couples I work with report that things are better after our time together. They leave feeling empowered and more able to engage with each other. They also report that even if just one partner can master the change process, there is a significant improvement in the dynamics of the relationship.
I offer a straight-talking approach and will tell you what I think and call you out when required. I will help you to quickly turn things around and create a long-term relationship based on the best in each of you and the future you most desire!
Are We a Good Fit for Couple Therapy?
The couples who have the most success working with me are:
High achieving and otherwise successful couples who are stuck in self-defeating patterns
Fed up with their current situation and determined to create genuine lasting change
Want to get 'unstuck', reduce arguments, conflict and anger in the relationship
Want to gain clarity and confidence about the decision to stay together
Appreciate insight into where self-defeating behaviour comes from and how to stop it
Willing to make an investment in their relationship and the process of change
Value challenging questions, direct feedback and a sense of humour