Divorce? Should I stay or should I go?
When the relationship is on the brink of collapse and divorce has become a serious option, maybe one partner has left or is thinking about leaving or you cannot decide whether to stay or go, Discernment Counselling offers a powerful alternative to couples therapy.
Divorce will have a significant and permanent impact on you and your family. If you have the slightest doubt, I encourage you to first gain clarity and confidence before you make any final decisions.
Perhaps one of you is trying to save the marriage and start counselling services while the other is thinking of ending it? Do you have one foot in and one foot out and can't decide to stay or to go? Have you discussed divorce or maybe already seen a lawyer but you're still not sure if this is the right decision?
If this sounds like your situation, you probably should not pursue traditional couples therapy!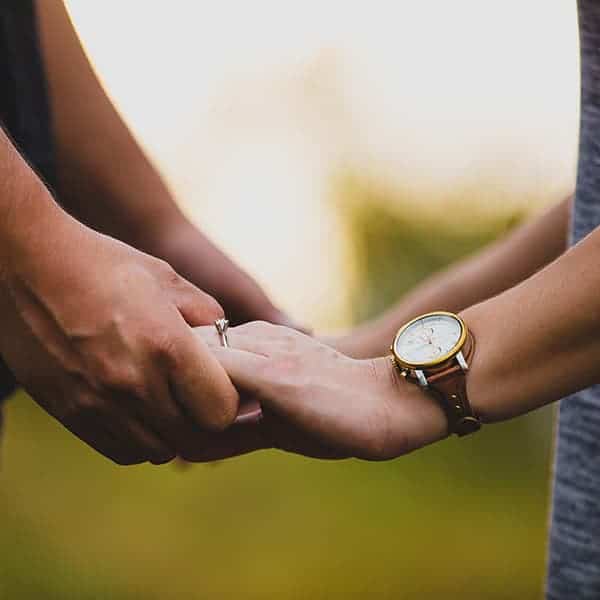 Discernment Counselling is NOT traditional couples therapy
This approach does not seek to "fix" the problems in the relationship but rather helps you to discern if the problems can and should be solved. Discernment Counselling starts with a DISCERNMENT INTENSIVE. This is a unique 2-hour session that combines both couple and individual time. The goal is to seek clarity and confidence around the decision about the future of the marriage, based on a deeper understanding of what has happened to the relationship. This approach enables you both to slow down, take a deep breath and consider all your options and future possibilities.
Have any of these words been spoken in the relationship?
"I don't love you anymore"
"You're not the person I married"
"I've been unhappy for a very long time"
"We should never have gotten married"
"I've met someone else"
If you're the one wanting the save the marriage, these words are like a knife in your heart. You are in shock and feelings swing between anger and sadness. If you are the person considering leaving, the words sound like a justification for the divorce. However, divorce has significant consequences for both you, your partner and your children, so it's understandable if you have a few doubts.
If you are the "leaning in" partner, a DISCERNMENT INTENSIVE will help you learn what changes you can make yourself right away to have the best chance at saving the marriage. If you are the "leaning out" partner, you will learn all your options and gain clarity about the relationship and your decision to stay or to go.
Testimonial
Thought I would pass on some feedback for you from our sessions this morning. Jane and I found it very productive. Our day has been peaceful and we have been compassionate towards each other. It certainly has turned around the mood in the camp. We look forward to the weeks ahead.
Couple married for 18 years – London, UK: 2020
All the couples who have experienced a DISCERNMENT INTENSIVE with me report having a greater understanding of themselves, their partner, and the relationship. If they choose not to try to work on the marriage, this process can help them prepare for a more amicable and collaborative divorce.
Did you know that divorce rates are much higher for second and third marriages? Whatever you brought into this marriage, you will take into the next. If you don't want to get stuck in past trauma, this approach can help you gain insight and clarity and help you move forward, either separately or together.
Before you make a life-changing decision to stay or to go, gain clarity and confidence with my professional help and a powerful DISCERNMENT INTENSIVE.