Not your Mother's marriage counselling
Marriage counselling, couple therapy, relationship counselling, marriage coaching… Whatever you call it, in over 15 years of working with couples I have learned that navigating modern relationships is one of the most difficult challenges we will face in life…I've also learned that the old approaches to relationship distress are rarely successful and a fresh approach is essential.
When you step up to this important work you are choosing to share some of the heavy lifting. You do this by inviting a professional couple therapist into the life of your relationship to help you set a clear direction for change.
I view couple therapy as two individuals plus a 'third. That 'third' starts out with me in the role of your therapist, but over our time together, the third role will transition to that of your relationship itself. Your relationship will gain a voice and be able to speak for itself.
The relationship will start to express how it felt when you first created it and what has changed since that time. It will often express relief that you are now seeking help to restore some of the values that may have been lost.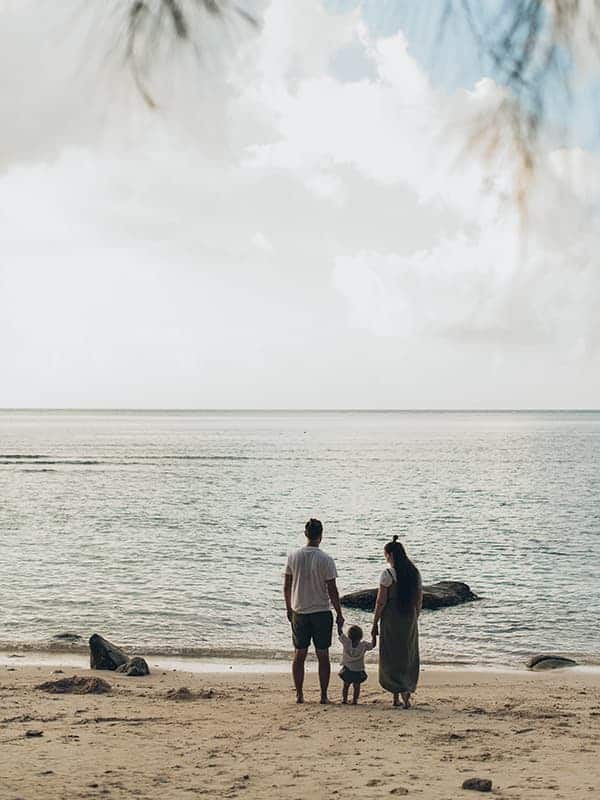 How change happens
In the first session, we will discover your best hopes and what is required for you to create the change you most desire. While I'm trained in 6 different approaches to couple therapy, I can assure you I will not be pulling out a manual or using any pre-set program. I will take an integrative approach and deeply listen to each of you and to your relationship. I will discover the challenges you are facing, how you got to where you are and what kind of relationship you want for the future. In this way, we will collaboratively create a plan for change.
I'm aware that if you are reaching out for help, you need to experience some change as quickly as possible. While it's important to explore what happened in your past, the only reason to do this is to identify how this impacts the way you show up in your relationship today. But I promise you this won't take years of work. In our first few sessions, we will move quickly to uncover what is really going on. Ultimately we will discover both the strengths of the relationship and identify any self-defeating patterns of behaviour…You will learn how to do more of what works and less of what doesn't.
No matter what you're dealing with, you can confidently bring your experience into our therapeutic space. I offer a non-judgemental and inclusive approach and I can cope with whatever you throw at me, including:
Infidelity
Verbal abuse and coercive control
Drug and alcohol misuse
Compulsive sexual behaviour
Long-term relationships not defined by marriage
Relationships with a significant age difference
Blended families
Retrospective jealousy
Grandiose and narcissistic behaviour
Partners with a history of multiple marriages
Interfaith and intercultural relationships
Polyamory and open relationships
BDSM, kink and other sexual diversity
& many more issues
Testimonial
Thank you for all your help, you tuned in to our relationship very quickly and worked out what was going on extremely empathetically and effectively.
– Couple married for 7 years, Dubai UAE: 2020
I'm highly experienced at working with complex relationships, including same-sex marriage and sexual and relationship diversity. I don't need to refer out to other therapists or supervisors when I encounter a challenging situation. We can deal with your issues with a sense of confidentiality and privacy. You only need to be open to the process and committed to our work together and we can find a way forward to a place of growth and change.
What we will work on together during couple therapy
In-depth facilitated conversations empower each of you to speak deeply about the issues that are of most importance, without exploding or disintegrating into conflict and anger. It is also an opportunity to feel deeply seen and heard…perhaps for the first time with real validation and empathy.
How to manage and self-regulate anxiety and stress, especially how to communicate, disagree and argue without falling apart or becoming hijacked by anger, blame, criticism and condemnation.
An exploration of your individual family of origin history, both the strengths and the self-destructive patterns…Most importantly, how what you both learned in the past impacts how you show up with each other in the relationship today.
A deep dive into your individual love "templates" and attachment strategies…what they mean, how they impact your relationship "dance" and how to modify them and learn new strategies.
A review of your sexual self-awareness and how you express and talk about intimacy and connection…essentially designed to get you both back on track in your intimate relationship.
Get a clear vision of the relationship you want to create together, the partners you each aspire to be in that relationship and what is required to make it happen.
Ultimately, learning how to enjoy, embrace and celebrate your differences…to be independent but together, secure in both love and safety as well as danger and desire…Evolving to a place of synergy where one plus one becomes greater than two!
Ideals vs Reality in Marriage Counselling
Couple therapy is not about striving for perfection. You look at other couples and you watch movies and read books that seem to reinforce the ideal relationship and of course, you start thinking, why is my relationship so hard…surely it should not have to be such a struggle?
Couple therapy is partly about abandoning the concept of the ideal marriage and the pressures this concept creates. It's about moving from that ideal to creating an authentic relationship shaped by reality.
Of course, you may have doubts and think about leaving, or wish that sex was more satisfying and fun. Maybe you think that you shouldn't have to work so hard to make it work. However, during our time together, you will come to understand that these thoughts are all part of a healthy relationship. Rather than seeking to eliminate these thoughts, couple therapy will show you how to create a more meaningful and intimate connection, by using the doubts and moments of discord to strengthen your relationship and build a deeper connection,
You can find the answers to many other questions here and here. Whether we meet at my Harley Street office in London or online anywhere in the world, I can help you to work through both the rupture and the repair and create a long-lasting relationship based on mutual trust.