In-person and online counselling in London
I've been a professional couples therapist with a private practice in Harley Street, London for over 15 years. I'm a highly skilled and experienced specialist dedicated to helping couples resolve relationships and marriages that are in crisis.
I am a member of the BACP (British Association of Counselling and Psychotherapy) and a Clinical Member of the Australian Association of Family Therapy and I am fully qualified, accredited and insured to practice in both the UK and Australia.
I'm also trained in several different models of couples therapy and I am very comfortable working with LGBTQ clients and relationship and sexual diversity.
I have a beautiful consulting suite at the iconic address of 1 Harley Street. The suite has been used as a therapy room for over 30 years and many clients comment on the unique healing qualities of the space.
Following nearly two years of working online, I am now welcoming clients back to Harley Street practice two days each week.
Harley Street London
Around the middle of the 19th Century, many doctors moved to Harley Street. This was partly due to the quality of the housing and also the convenience of easy access to nearby railway stations. The medical theme of the neighbourhood really took off between 1860 and 1914 when the number of doctors practising in Harley Street increased to about 200, including hospitals and related organisations.
By the time the NHS was created in 1948, there were over 1500 medical practices on Harley Street. Learn more Harley Street has had many renowned and famous occupants including several in the field of psychology and psychiatry, perhaps the most significant being Wilfred Bion, who had a small room on Harley Street at one time.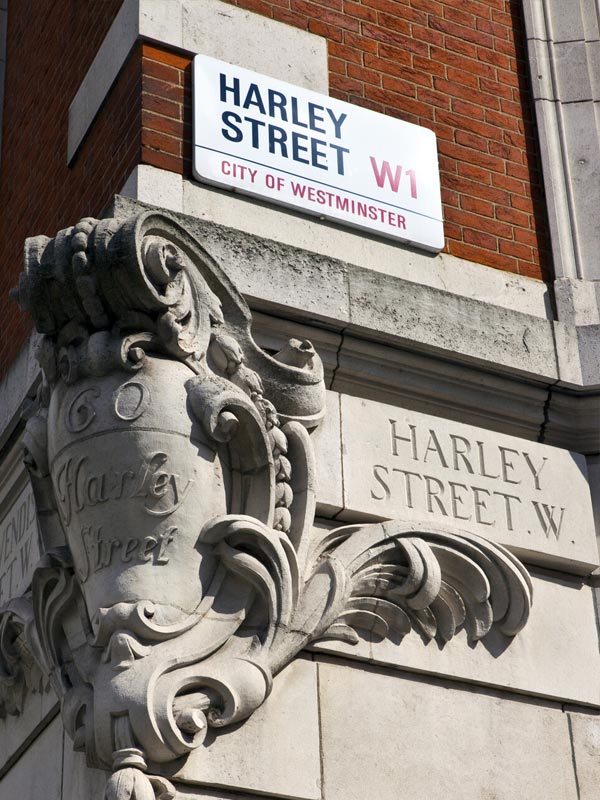 London
1 Harley Street
Mayfair
London W1G 9QD
United Kingdom
+44 7711 944 888
Online couple therapy
I've been offering online couples therapy throughout the world for many years and I am very comfortable and experienced with this method of connection. I firmly believe online therapy is highly effective and even offers many benefits that are not available with in-person consultations.
For more details about online therapy please visit Online Couple Therapy.
Schedule your complimentary consultation now.
Book Now